Looking for MozoDojo? There's a Far Better Alternative for Mac & Windows PC
You want to make a high quality, spectacular photo mosaic and you're looking for MozoDojo photo mosaic maker for the job? Or you've already downloaded it but can't get it to work!

We have got a fantastic alternative - TurboMosaic.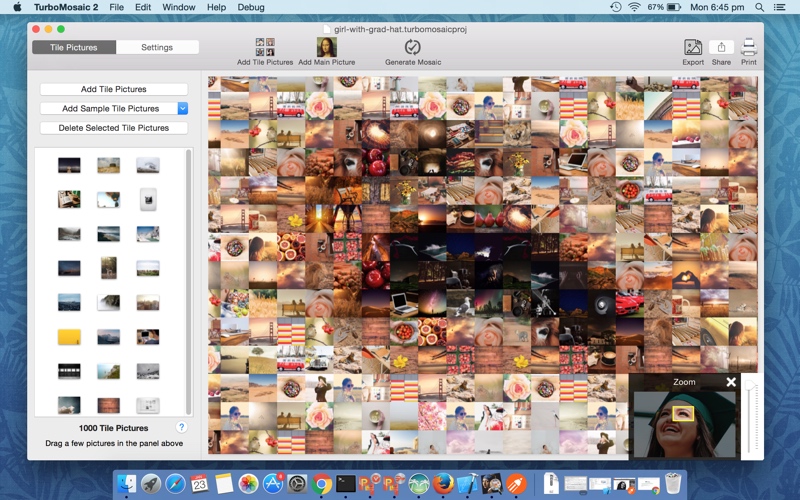 Why Do You Need an Alternative?
If you search for a mosaic generator in your favorite search engine, you will probably be directed to MozoDojo.

But, MozoDojo isn't available for Windows PC.

And MozoDojo for Mac hasn't been updated since 2009, so it doesn't work on Mac OS X 10.7+. This means that MozoDojo crashes on Mac OS X Mountain Lion, Mavericks, Yosemite, El Capitan, Sierra, High Sierra, Mojave, Catalina, Big Sur, and Monterey.

Switch to TurboMosaic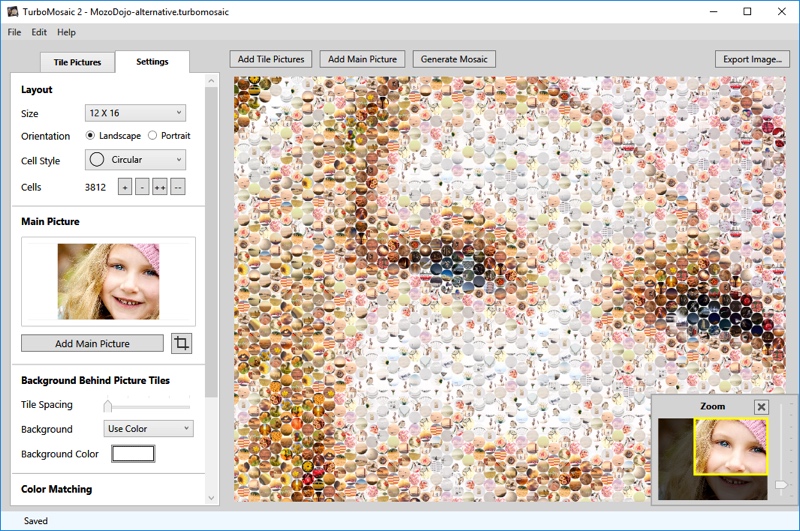 However, don't worry because there's a MozoDojo alternative. Another program from SilkenMermaid Software that has got you covered.

With TurboMosaic, it has never been easier to create fabulous photo mosaics in no time. And, you don't need to be a professional to be able to cruise through TurboMosaic.

It's available for both Mac and Windows PC, and it runs on all the recent versions of both the platforms, so you'd never have to worry about a crash again!

The download is free, and you don't even need to provide your email.

Click here to download
There you go, you are ready for stylish photo mosaic making after installing it.

What Does TurboMosaic Bring to the Table?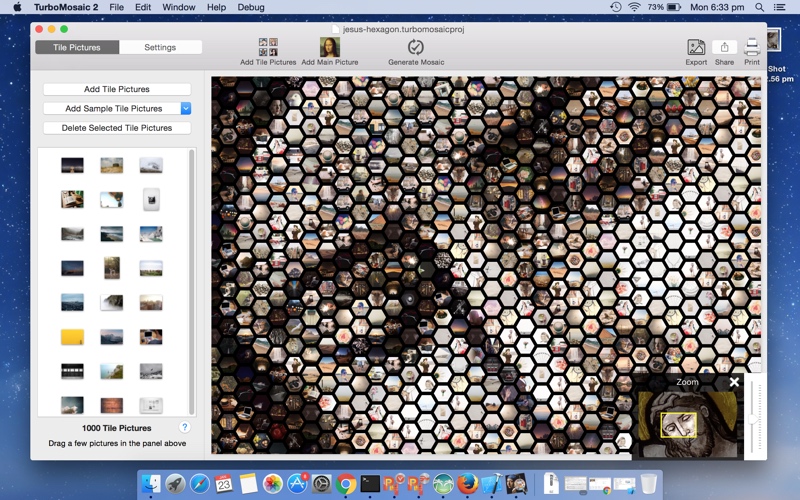 At its simplest, TurboMosaic lets you select a source picture, choose the smaller tile pictures, and then generate a photo mosaic in one click!

But as you learn and become more comfortable, you can switch to more fine-tuned editing of your mosaic. You can adjust the number of cells, add space between cells, set a background to show through this space, and choose the distance between each duplicate cell that has the same image. There is so much more you can do, so check the help and tutorials for more editing options.

Have more questions? Please email us to turbomosaic@silkenmermaid.com