How to Make a Personalised Photomosaic Puzzle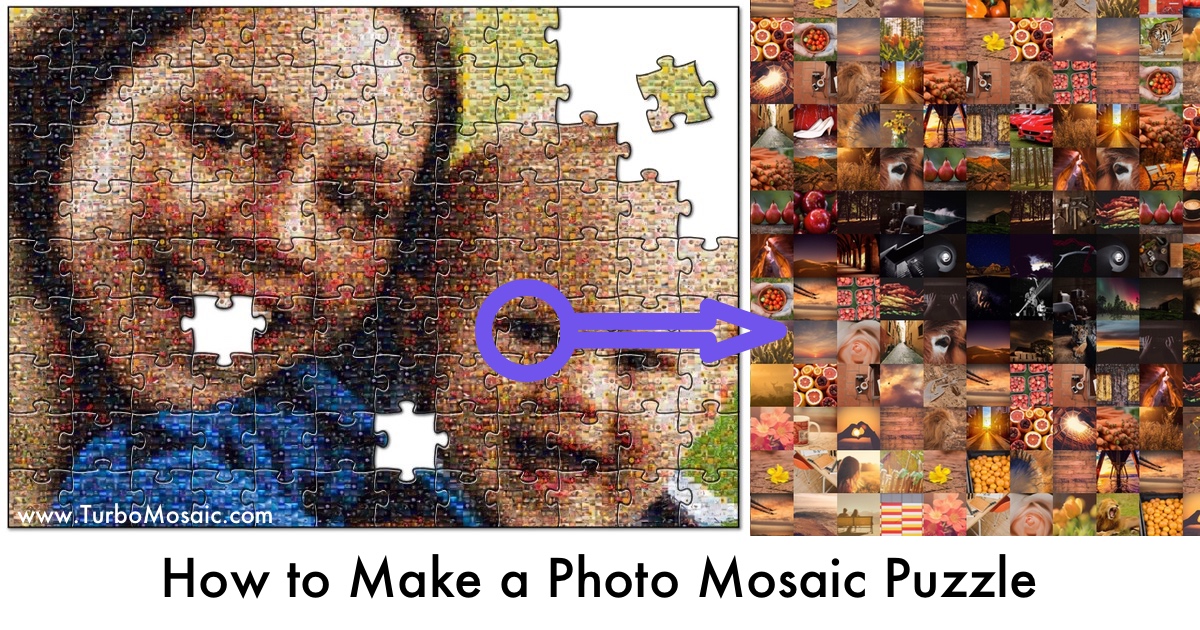 A personalised photomosaic jigsaw puzzle made from your family photos is one of the best possible gifts for your kids.

But, how can you make one?

This article will show you how to make a photomosaic puzzle with a few simple steps.

Steps to Make a Photo Mosaic Jigsaw Puzzle
Before we get started, download and install TurboMosaic. It takes less than a minute to download and complete the installation. Download here.
1. Select a beautiful digital photo you plan to turn into a photographic mosaic. In this example, we will use the sample photo shown below.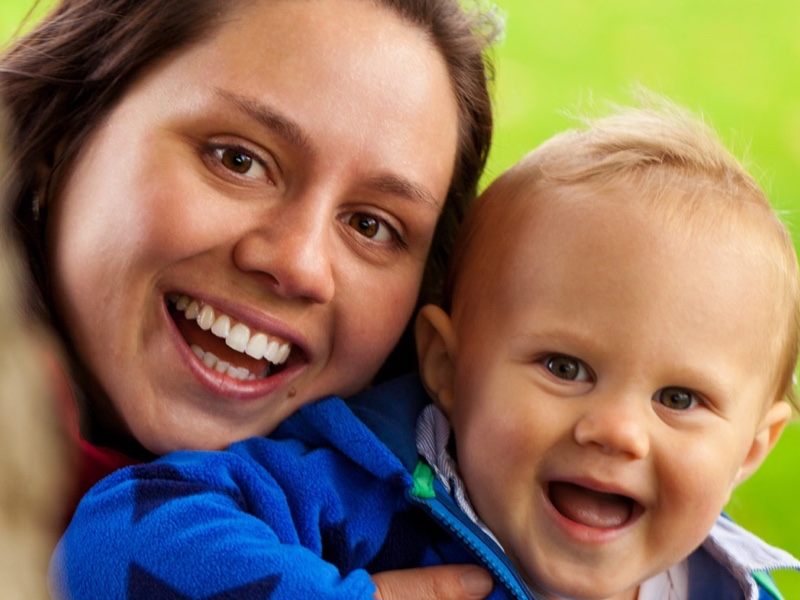 2. Open TurboMosaic and set this as your photo mosaic main picture.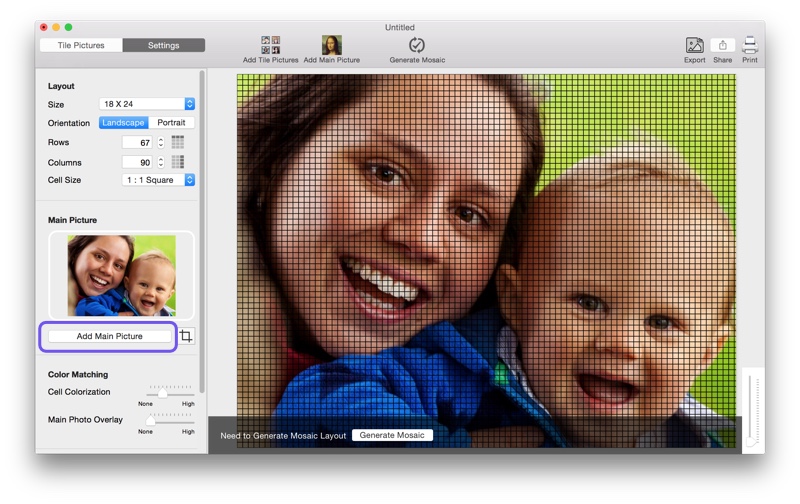 3. Select a bunch of family photos that you'd like to use as smaller tiles in your photo mosaic and add these as tile pictures in TurboMosaic.

For this example, we have used the sample tile pictures that come along with TurboMosaic.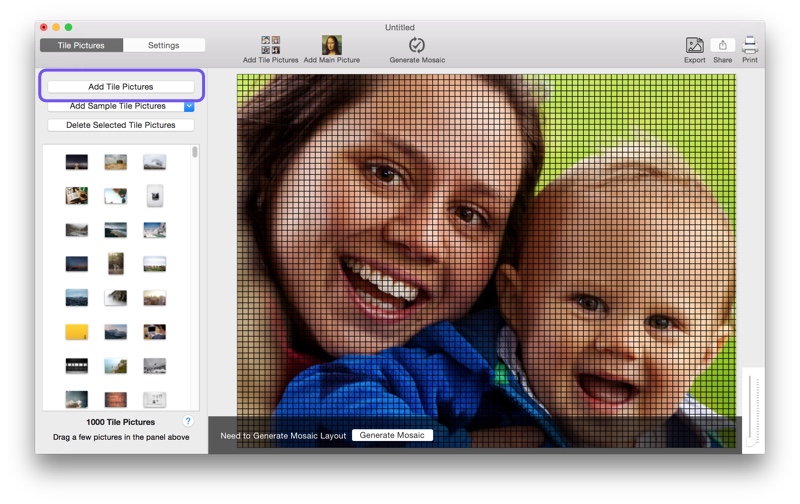 4. Generate your mosaic and export it as a jpeg image.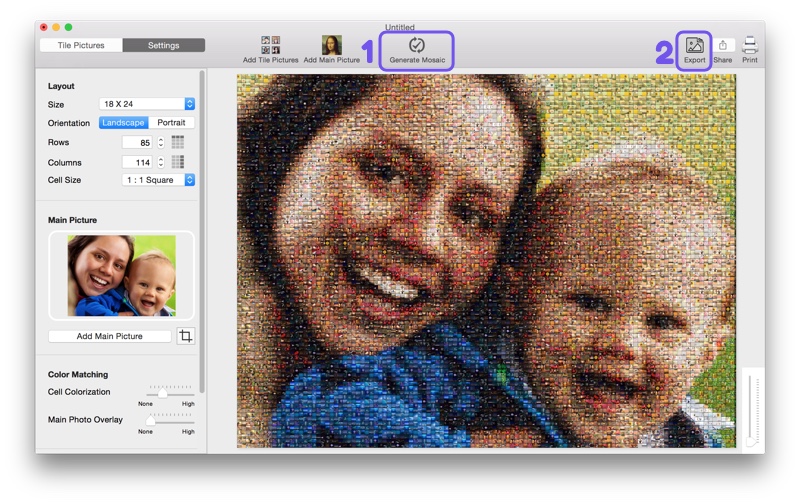 5. Here's the generated photo mosaic: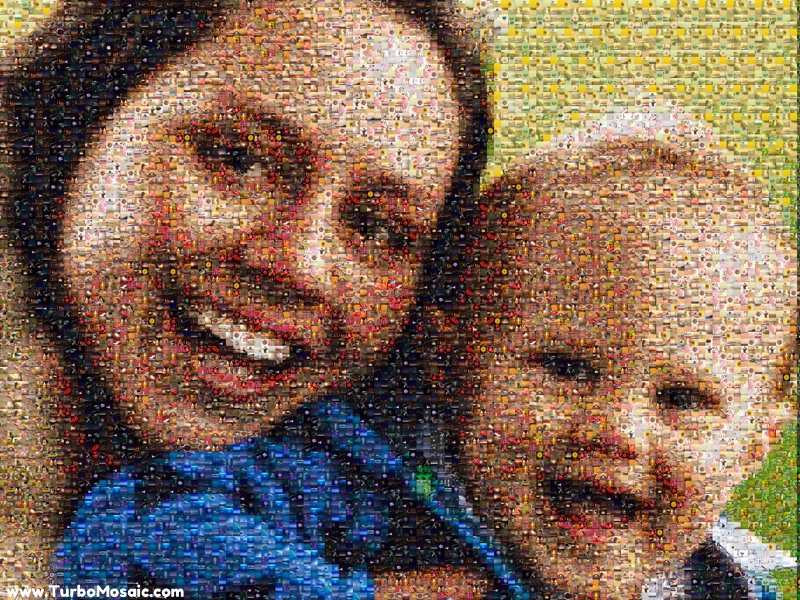 6. Use one of the several online services to make your jigsaw puzzle from the digital photo mosaic.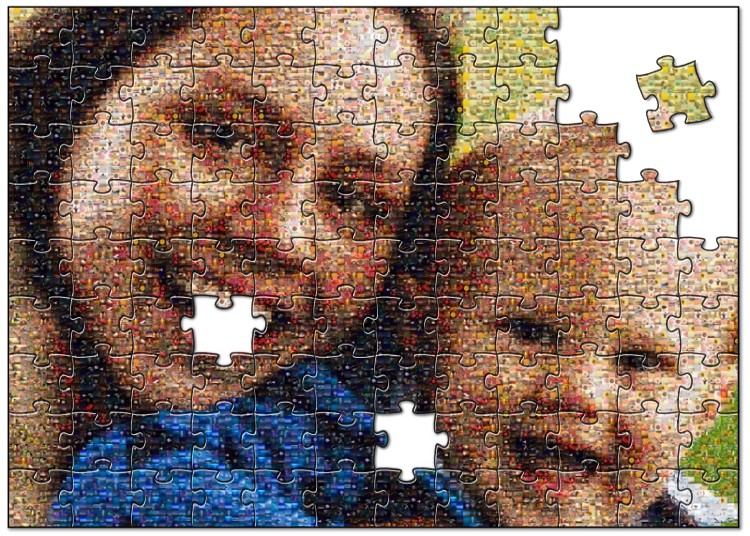 Have more questions? Please email us at turbomosaic@silkenmermaid.com